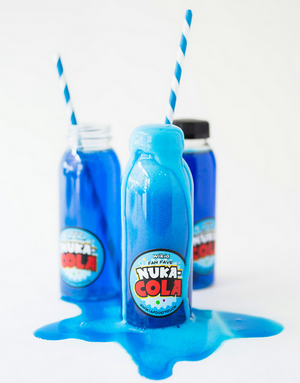 You can make Nuka-Cola from Fallout at home...it's easy!
Ingredients
Edit
Nuka Cola Cherry
Edit
6 ounces sparkling seltzer
2 ounces Cherry Juice
Agave to taste (Red Color)
Nuka Cola Victory
Edit
Schrub Seltzer
Strawberries/ Raspberries / Blackberries or Pomegranate Infused with Sugar & Apple Cider Vinegar topped off with seltzer
Nuka Cola Water
Instructions
Edit
Mix and serve. Enjoy!
Ad blocker interference detected!
Wikia is a free-to-use site that makes money from advertising. We have a modified experience for viewers using ad blockers

Wikia is not accessible if you've made further modifications. Remove the custom ad blocker rule(s) and the page will load as expected.