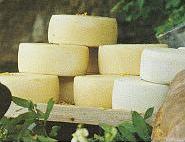 Liptauer cheese [LIHP-tow-erl Hailing from and named after a province in Hungary, Liptauer contains about 45 percent fat and is made from sheep's milk. This soft, fresh cheese has a mild flavor that is commonly seasoned with herbs, onions, garlic and paprika (which turns it red). It's a delicious snack cheese, which, depending on the flavoring, can go nicely with anything from beer to white wine.
Ad blocker interference detected!
Wikia is a free-to-use site that makes money from advertising. We have a modified experience for viewers using ad blockers

Wikia is not accessible if you've made further modifications. Remove the custom ad blocker rule(s) and the page will load as expected.