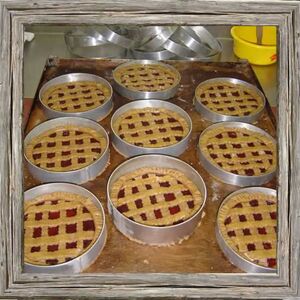 Named after the great composer Franz Liszt, this is more a flan than a torte; a rich nut pastry filled with fine raspberry preserves, criss-crossed with more nut pastry, baked, then served with whipped cream.
Though it's now famous around the world, the motherland of this elegant, rich tart is Linz, Austria. Ground almonds, grated lemon rind and spices add their magic to the buttery crust, which is spread with jam (usually raspberry) before being topped with a lattice of crust. After baking, the tart is served at room temperature.
Ad blocker interference detected!
Wikia is a free-to-use site that makes money from advertising. We have a modified experience for viewers using ad blockers

Wikia is not accessible if you've made further modifications. Remove the custom ad blocker rule(s) and the page will load as expected.