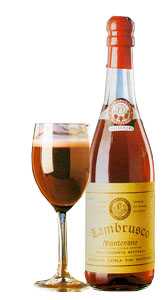 An Italian wine that comes in three versions-red, white and rose. The style best known by Americans is the pale red, semisweet, slightly effervescent Lambrusco. All three variations are made in both semisweet and dry styles, the latter being preferred in Italy. Lambrusco wines are not known for their aging capabilities and should be drunk young.
Ad blocker interference detected!
Wikia is a free-to-use site that makes money from advertising. We have a modified experience for viewers using ad blockers

Wikia is not accessible if you've made further modifications. Remove the custom ad blocker rule(s) and the page will load as expected.