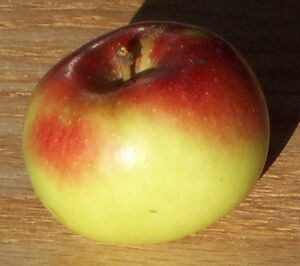 About Lady apple
Edit
A tiny apple that can range in color from brilliant red to yellow with generous red blushing. Its flesh is sweet-tart and it can be eaten raw or cooked. Fresh lady apples are available during the winter months. They're also available canned, and are widely used for garnishing purposes.
Ad blocker interference detected!
Wikia is a free-to-use site that makes money from advertising. We have a modified experience for viewers using ad blockers

Wikia is not accessible if you've made further modifications. Remove the custom ad blocker rule(s) and the page will load as expected.