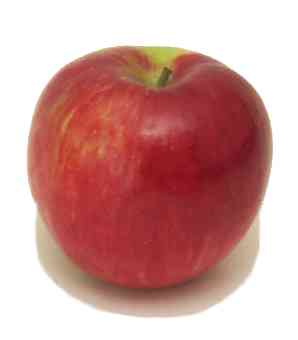 About Jonathan apple
Edit
The spicy fragrance of this bright red apple is to some just as seductive as its juicy, sweet-tart flavor. The Jonathan is in season from September through February. This all-purpose apple is great for out-of-hand eating, and for pies, applesauce and other cooked dishes. It doesn't fare well, however, when used as a baking apple.
Ad blocker interference detected!
Wikia is a free-to-use site that makes money from advertising. We have a modified experience for viewers using ad blockers

Wikia is not accessible if you've made further modifications. Remove the custom ad blocker rule(s) and the page will load as expected.