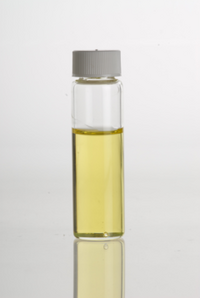 About jojoba oil
Edit
Jojoba oil (pronounced "ho-HO-bah") is the liquid wax produced in the seed of the jojoba (Simmondsia chinensis) plant, a shrub native to southern Arizona, southern California and northwestern Mexico. The oil makes up approximately 50% of the jojoba seed by weight.
Jojoba oil is also used as a replacement for whale oil and its derivatives, such as cetyl alcohol. The ban on importing whale oil to the US in 1971 led to the discovery that jojoba oil is "in many regards superior to sperm oil for applications in the cosmetics and other industries."
Jojoba oil is a fungicide, and can be used for controlling mildew.
Like olestra, jojoba oil is edible but non-caloric and non-digestible, meaning the oil will pass through the intestines unchanged and can cause an unpleasant result called steatorrhea.
Ad blocker interference detected!
Wikia is a free-to-use site that makes money from advertising. We have a modified experience for viewers using ad blockers

Wikia is not accessible if you've made further modifications. Remove the custom ad blocker rule(s) and the page will load as expected.