Description
Edit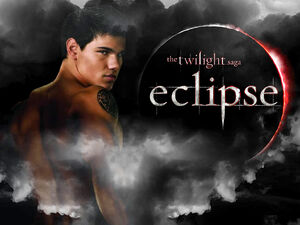 Jacob knows that when Werewolves get hungry, they get cranky, so he created this little snack to feed a pack on the run. Even Leah likes it, amazing!
Ingredients
Edit
Directions
Edit
Combine peanut butter, butter and chocolate chips in a microwave safe bowl.
Microwave for one minute then stir to blend all ingredients thoroughly.
Add ½ tsp vanilla. Stir well.
Place the 9 cups of Crispix cereal in a very large bowl.
Pour the peanut butter-chocolate mixture over the cereal and toss evenly, making sure all the cereal gets a good covering.
Coat with powdered sugar, sprinkling evenly over the cereal and tossing as you sprinkle to cover each piece well.
Don't forget!
Edit
Don't forget to check out the Twilight Saga Wiki for news on all your favorite Twilight characters
Ad blocker interference detected!
Wikia is a free-to-use site that makes money from advertising. We have a modified experience for viewers using ad blockers

Wikia is not accessible if you've made further modifications. Remove the custom ad blocker rule(s) and the page will load as expected.