Description
Edit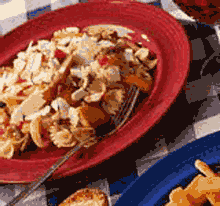 spicy, traditional Chile salsa
Ingredients
Edit
Directions
Edit
Place in a blender or food processor along with the peanuts, crackers, cheese, milk and cilantro and puree until smooth.
Add the lemon juice and, with the machine running, add the oil a little at a time until the sauce is the desired consistency.
Heat before serving, and store any extra in the refrigerator.
Note: Using saltine crackers to thicken a sauce is unusual but not uncommon in Peru.
Ad blocker interference detected!
Wikia is a free-to-use site that makes money from advertising. We have a modified experience for viewers using ad blockers

Wikia is not accessible if you've made further modifications. Remove the custom ad blocker rule(s) and the page will load as expected.