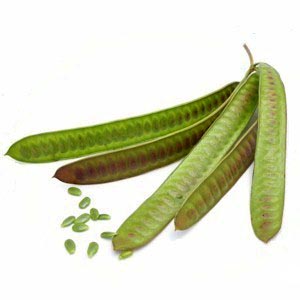 Name Variations
Edit
huajes
hauxya
guaje seeds
About Guajes
Edit
Guajes or huajes are the flat, green (or brown) pods of the Leucaena spp. The pods are sometimes light green or deep red in color -- both taste the same.
Guaje seeds are small and turn brown as they age. The seeds are eaten raw with guacamole, sometimes cooked and made into a sauce. They can also be made into fritters. The ground seeds are used to impart a slightly garlicky flavor to a mole (sauce) called guaxmole (huaxmole). The dried seeds may be toasted and salted and eaten as a snack referred to as "cacalas".
Ad blocker interference detected!
Wikia is a free-to-use site that makes money from advertising. We have a modified experience for viewers using ad blockers

Wikia is not accessible if you've made further modifications. Remove the custom ad blocker rule(s) and the page will load as expected.