Description
Edit
Purchased from the Colvin Estate in Little Rock, Arkansas in 1989. Dated 1952. This one is marked as Robbie's Favorite Lamb Dish.
Ingredients
Edit
Directions
Edit
In a small bowl, stir together the chili powder, cumin, thyme, Sugar, salt, allspice, and black pepper.
Sprinkle the spice mixture over the chops, rub it evenly all over the meat, and chill the chops, covered, for at least 4 hours or overnight.
Prepare a grill with glowing coals or preheat the broiler.
On the oiled rack of the grill or on a broiler pan in the broiler, grill or broil the chops 4 inches from the heat for 7 minutes on each side.
Serve the chops with the pepper jelly.
For the pepper jelly:
Cut the bell peppers into 1-inch pieces and in a food processor chop them very fine.
Transfer the chopped peppers to a deep kettle, add the Sugar, vinegar, and red pepper flakes, and bring the mixture to a boil, stirring until the Sugar is dissolved. Stir in the pectin and boil the mixture over moderately high heat, stirring, until it reaches the jelly stage.
Transfer the jelly to sterilized jars, filling the jars to within 1/4 inch of the tops, wipe the rims with a dampened towel, and seal the jars.
The jelly keeps, sealed, in a cool dark place indefinitely.
Lamb Chops Videos
Edit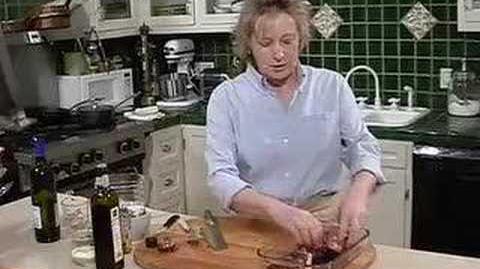 Contributed by
Edit
Ad blocker interference detected!
Wikia is a free-to-use site that makes money from advertising. We have a modified experience for viewers using ad blockers

Wikia is not accessible if you've made further modifications. Remove the custom ad blocker rule(s) and the page will load as expected.