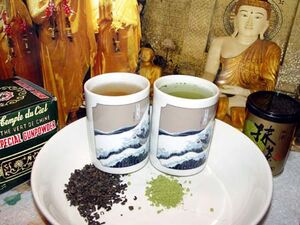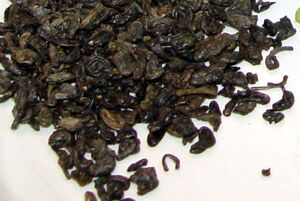 There are many kinds of Green Tea. Notice how different types of green tea creates a different Color when brewed. Special Gun Powder is brewed on the left of the image above (yellowish brown color) and Matcha is brewed on the right (Pale Green Color). Different Green Teas each have unique flavours and colors. Green Tea is grown and harvested from different Estates. Each Estate produces its own unique type of green tea.
Ad blocker interference detected!
Wikia is a free-to-use site that makes money from advertising. We have a modified experience for viewers using ad blockers

Wikia is not accessible if you've made further modifications. Remove the custom ad blocker rule(s) and the page will load as expected.