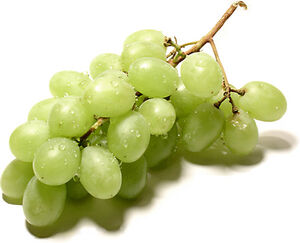 About Green grapes
Edit
Wikipedia Article About Green grapes on Wikipedia
Another common misconception is that white wine has to be made from green grapes. In fact, it can be made from green or red varieties. Red wines are made from red grapes, but the colouration is a result of including the skins in the fermentation process.
Ad blocker interference detected!
Wikia is a free-to-use site that makes money from advertising. We have a modified experience for viewers using ad blockers

Wikia is not accessible if you've made further modifications. Remove the custom ad blocker rule(s) and the page will load as expected.