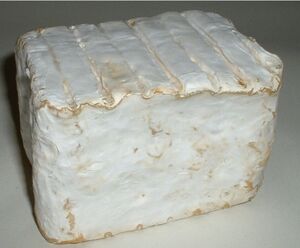 Name Variations
Edit
About Gratte Paille
Edit
Gratte Paille is a cow's milk triple-crème from Ile de France, the texture, a bit buttery, testifies to very active penicillium that can cover itself in red during the aging process. Its taste evolves a nuance marked by acidity, at the beginning of its affinage, and flavors of butter, of mature cream. If you don't have a slightly tannic red wine to serve it with, you can always give it the opportunity to express itself with a Champagne.
Ad blocker interference detected!
Wikia is a free-to-use site that makes money from advertising. We have a modified experience for viewers using ad blockers

Wikia is not accessible if you've made further modifications. Remove the custom ad blocker rule(s) and the page will load as expected.