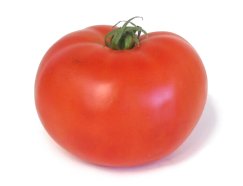 Traditionally, this tomato is the most uniform in size and rounded shape of all the tomato varieties. It is medium in size and provides a somewhat mild tomato flavor. Grown as a red, yellow or green tomato, they are most often used to complement many food dishes, such as salads and main dishes. This tomato may also be referred to as a slicer tomato, due to its common use in salads, sandwiches, and burgers.
Ad blocker interference detected!
Wikia is a free-to-use site that makes money from advertising. We have a modified experience for viewers using ad blockers

Wikia is not accessible if you've made further modifications. Remove the custom ad blocker rule(s) and the page will load as expected.