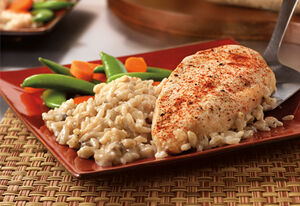 Description
Edit
A supreme combination of garlic and chicken is made richer, mixed with herbs, and cooked to smooth perfection. Garlic powder largely works for this recipe, too.
Ingredients
Edit
Directions
Edit
Preheat the oven to 180° C.
Heat the oil and fry the chicken on medium heat until golden brown. Add salt to taste.
Remove the outer skin of the garlic.
Put the chicken pieces into a baking dish and place the garlic over them.
Sprinkle with herbs. Cover the chicken with wine and bake for 1 hour.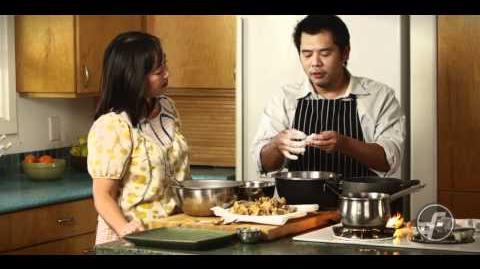 Ad blocker interference detected!
Wikia is a free-to-use site that makes money from advertising. We have a modified experience for viewers using ad blockers

Wikia is not accessible if you've made further modifications. Remove the custom ad blocker rule(s) and the page will load as expected.