Ad blocker interference detected!
Wikia is a free-to-use site that makes money from advertising. We have a modified experience for viewers using ad blockers

Wikia is not accessible if you've made further modifications. Remove the custom ad blocker rule(s) and the page will load as expected.
Description
Edit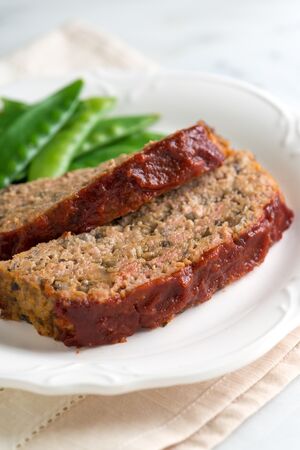 Contributed by Healthy Recipes for Diabetic Friends Y-Group
Source: Susan Nicholson at Universal Press Syndicate via ArcaMax
Preparation time: 15 minutes | Cooking time: about 1 hour, plus 5 minutes standing time
Makes 9 slices
Ingredients
Edit
Directions
Edit
Heat oven to 350°F.
Microwave spinach 3 minutes on high (100 percent power); squeeze dry.
In a large bowl, combine spinach, turkey, oats, onion, carrots, egg, Italian seasoning, salt and pepper; mix lightly but thoroughly.
In a 9-by-13-inch baking dish lined with nonstick foil, shape mixture into a 9-by-5-inch loaf.
Bake 50 minutes to one hour, or until internal temperature registers 170°F and center is no longer pink.
Let stand 5 minutes before slicing.
Nutritional information
Edit
Per serving:
143 Calories | 22g Protein | 2g Fat (13% Calories from Fat) | 0.6g Saturated Fat | 75mg Cholesterol | 134mg Sodium | 9g Carbs | 2g Fiber