Description
Edit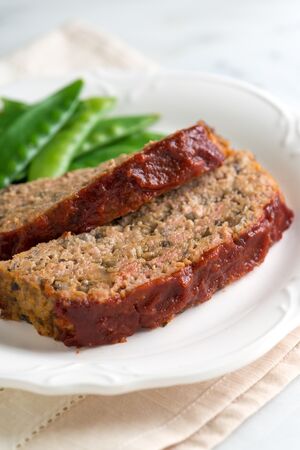 Contributed by Healthy Recipes for Diabetic Friends Y-Group
Source: Susan Nicholson at Universal Press Syndicate via ArcaMax
Preparation time: 15 minutes | Cooking time: about 1 hour, plus 5 minutes standing time
Makes 9 slices
Ingredients
Edit
Directions
Edit
Heat oven to 350°F.
Microwave spinach 3 minutes on high (100 percent power); squeeze dry.
In a large bowl, combine spinach, turkey, oats, onion, carrots, egg, Italian seasoning, salt and pepper; mix lightly but thoroughly.
In a 9-by-13-inch baking dish lined with nonstick foil, shape mixture into a 9-by-5-inch loaf.
Bake 50 minutes to one hour, or until internal temperature registers 170°F and center is no longer pink.
Let stand 5 minutes before slicing.
Nutritional information
Edit
Per serving:
143 Calories | 22g Protein | 2g Fat (13% Calories from Fat) | 0.6g Saturated Fat | 75mg Cholesterol | 134mg Sodium | 9g Carbs | 2g Fiber
Ad blocker interference detected!
Wikia is a free-to-use site that makes money from advertising. We have a modified experience for viewers using ad blockers

Wikia is not accessible if you've made further modifications. Remove the custom ad blocker rule(s) and the page will load as expected.