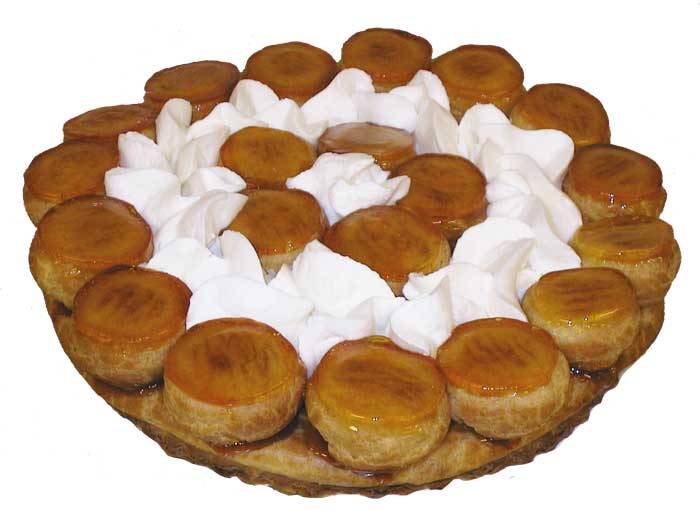 A traditional French cake named for Saint Honore', the patron saint of pastry bakers. It consists of a base of Pate' Brisee topped with a ring of cream puffs that are dipped in caramel prior to being positioned on the base. This caramel coating glues the puffs together. The center of the ring is then filled with Saint-Honore' -- cream Creme Patissiere lightened with beaten egg whites or whipped cream.
Ad blocker interference detected!
Wikia is a free-to-use site that makes money from advertising. We have a modified experience for viewers using ad blockers

Wikia is not accessible if you've made further modifications. Remove the custom ad blocker rule(s) and the page will load as expected.