Description
It is important to know whether your physician allows alcohol before you sample this enriched drink.
Fruit Smoothie from Recipes for Better Nutrition During Cancer Treatment by the National Cancer Institute, public domain government resource—original source of recipe
Cook Time: About 5 minutes
Serves: 1
Ingredients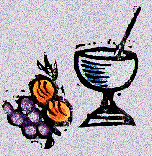 Directions
Mix or blend until smooth.
Serve in a fancy glass, frosted if you like.
Variations
Panamanian Smoothie: Omit cordial; add 2 tbsp. chocolate syrup and 2 tbsp. rum.
Creme de Menthe Smoothie: Omit cordial; add 2 tbsp. crème de menthe and 2 tbsp. vanilla ice cream (omit ice cream for low-lactose).
Source
Ad blocker interference detected!
Wikia is a free-to-use site that makes money from advertising. We have a modified experience for viewers using ad blockers

Wikia is not accessible if you've made further modifications. Remove the custom ad blocker rule(s) and the page will load as expected.