French toast is a breakfast food served in North America and some countries in Europe. In the United Kingdom it is sometimes known as Eggy Bread. It is a Christmas time dessert in Portugal and Brazil (rabanada) and an Easter dessert in Spain (torrijas).
Typical French toast is made with bread, cinnamon and eggs. Milk or sugar is commonly added. According to what is popular in local cuisine, many of the spices that are added to bread or egg dishes are included in cooking. This versatile dish is often topped with sugar, butter, fruit, syrup, or other items.
French toast recipes
Edit
French roast videos
Edit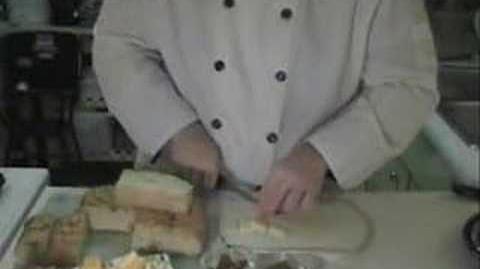 Ad blocker interference detected!
Wikia is a free-to-use site that makes money from advertising. We have a modified experience for viewers using ad blockers

Wikia is not accessible if you've made further modifications. Remove the custom ad blocker rule(s) and the page will load as expected.