Description
Fortified Milk from Recipes for Better Nutrition During Cancer Treatment by the National Cancer Institute, public domain government resource—original source of recipe
This doubles the protein in each cup of milk. Makes 1 quart.
Ingredients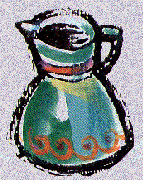 Directions
Pour liquid milk into deep bowl. Add dry milk and beat slowly with beater until dry milk is dissolved (usually less than 5 minutes).
Refrigerate. The flavor improves after several hours.
Ad blocker interference detected!
Wikia is a free-to-use site that makes money from advertising. We have a modified experience for viewers using ad blockers

Wikia is not accessible if you've made further modifications. Remove the custom ad blocker rule(s) and the page will load as expected.