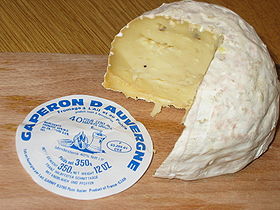 Name Variations
Edit
About Excelsior
Edit
Excelsior is a soft, double-creme cheese made in small dairies around Normandy. It is distinguished by its irregular, cylindrical shape, firm texture and mild, almond flavor. One popular variation is Gaperon which is flavoured with peppercorns and garlic, adding an even more pungent flavor to this cheese.
Ad blocker interference detected!
Wikia is a free-to-use site that makes money from advertising. We have a modified experience for viewers using ad blockers

Wikia is not accessible if you've made further modifications. Remove the custom ad blocker rule(s) and the page will load as expected.