Ad blocker interference detected!
Wikia is a free-to-use site that makes money from advertising. We have a modified experience for viewers using ad blockers

Wikia is not accessible if you've made further modifications. Remove the custom ad blocker rule(s) and the page will load as expected.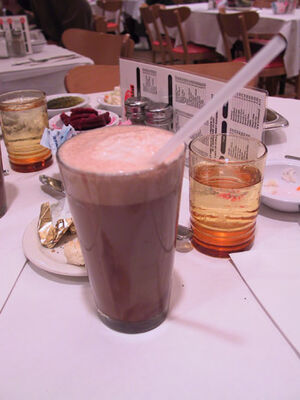 This favorite New York City soda fountain drink has been popular since the 1930s. Egg creams don't contain a speck of egg but are so named because of the froth (resembling beaten egg whites) that crowns the drink. They're made with a mixture of
milk
and
chocolate syrup
into which
seltzer water
is spritzed, causing the mixture to foam enthusiastically.