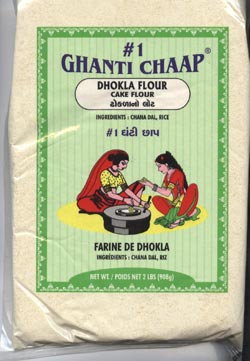 About Dhokra flour
Edit
White dhokla flour is a ready flour which can be used to make khatta or white dhoklas. The use of khatta dhokla flour is not restricted to only dhoklas (white, soft and fluffy savory dumplings) but can also be used to prepare other savory dishes. The flour typically consists of 2 parts of rice and 1 part of urad dal which is roasted and then coarsely ground in a blender. The flour is mixed with sour yoghurt and warm water along with spices and ginger garlic paste to prepare white dhoklas at home.
Ad blocker interference detected!
Wikia is a free-to-use site that makes money from advertising. We have a modified experience for viewers using ad blockers

Wikia is not accessible if you've made further modifications. Remove the custom ad blocker rule(s) and the page will load as expected.