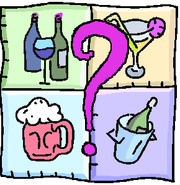 Description
Edit
Ingredients
Edit
Directions
Edit
Add the requiered syrop to the coconut milk and the cola essence (or lemon grass).
Make a solution of maizena and add this to 16 oz. water, boil to a very thick porridge and sieve directly into a pot with cold water.
Introduce these pieces in the dawet.
Keep always mixing to avoid the coconut milk from separating.
Serve ice cold!
Ad blocker interference detected!
Wikia is a free-to-use site that makes money from advertising. We have a modified experience for viewers using ad blockers

Wikia is not accessible if you've made further modifications. Remove the custom ad blocker rule(s) and the page will load as expected.