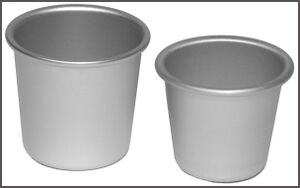 A French term referring to a small, cylindrical mold, as well as to the dessert baked in it. Classically, the dessert is made by lining the mold with puff pastry, filling it with an almond cream and baking until golden brown. Today there are also savory darioles, usually made with vegetable custards.
Ad blocker interference detected!
Wikia is a free-to-use site that makes money from advertising. We have a modified experience for viewers using ad blockers

Wikia is not accessible if you've made further modifications. Remove the custom ad blocker rule(s) and the page will load as expected.