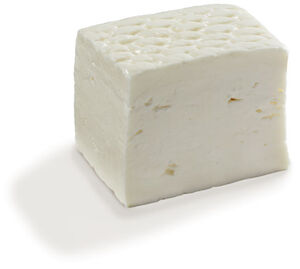 A rich, creamy, fresh cheese, also known as Crescenza Stracchino, that's widely made in Italy's regions of Lombardy, Piedmont and Veneto. Its texture and flavor are similar to that of a mild Cream Cheese, and it becomes very soft and spreadable at room temperature. Crescenza is made from uncooked cows milk and is sometimes blended with herbs.
Ad blocker interference detected!
Wikia is a free-to-use site that makes money from advertising. We have a modified experience for viewers using ad blockers

Wikia is not accessible if you've made further modifications. Remove the custom ad blocker rule(s) and the page will load as expected.