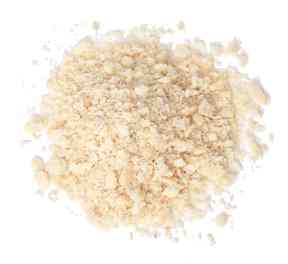 Name varitaion
Edit
cracker meal
crushed crackers
About cracker crumbs
Edit
These crushed crackers are used as a breading for meat and fish. When the food is fried, the crumbs provide a crunchy coating. Look for it in the baking goods section of your supermarket, or make your own by putting crackers in a plastic bag and crushing them with a rolling pin.
Substitutes
Edit
Ad blocker interference detected!
Wikia is a free-to-use site that makes money from advertising. We have a modified experience for viewers using ad blockers

Wikia is not accessible if you've made further modifications. Remove the custom ad blocker rule(s) and the page will load as expected.