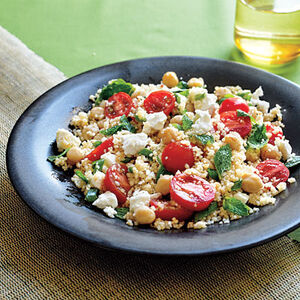 Ingredients
Edit
Directions
Edit
Let stand for 5 minutes.
Fluff with fork.
Cook frozen corn in microwave till slightly tender, drain and chill.
Rinse and drain the black beans.
In a bowl, combine chopped vegetables with beans, corn, black pepper, lime juice, cumin and couscous, toss well and refrigerate for at least 30 minutes before serving.
Ad blocker interference detected!
Wikia is a free-to-use site that makes money from advertising. We have a modified experience for viewers using ad blockers

Wikia is not accessible if you've made further modifications. Remove the custom ad blocker rule(s) and the page will load as expected.