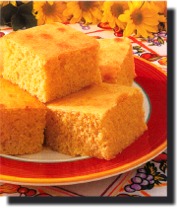 An all-American Quick Bread that substitutes cornmeal for most (or sometimes all) of the flour. It can include various flavors such as cheese, scallions, molasses and bacon. Cornbread can be thin and crisp or thick and light. It can be baked Southern style in a skillet or in a shallow square, round or rectangular baking pan. Some of the more popular cornbreads are Hushpuppies, Johnnycakes and Spoon Bread.
The term "corn bread" can also refer to Jewish-style rye bread.
Corn bread Videos
Edit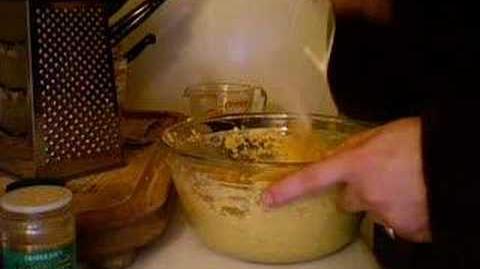 Ad blocker interference detected!
Wikia is a free-to-use site that makes money from advertising. We have a modified experience for viewers using ad blockers

Wikia is not accessible if you've made further modifications. Remove the custom ad blocker rule(s) and the page will load as expected.