Description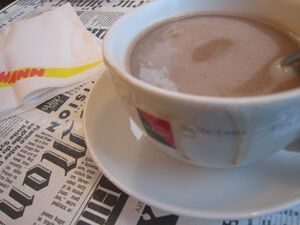 A River of Recipes: Native American Recipes Using Commodity Foods by the USDA Food Distribution Program for Native Americans, public domain government resource—original source of recipe
Ingredients
Directions
Mix ingredients together thoroughly and store in airtight container.
To prepare, place ⅓ cup mix in a regular size coffee cup.
Add hot water to fill cup; stir.
Ad blocker interference detected!
Wikia is a free-to-use site that makes money from advertising. We have a modified experience for viewers using ad blockers

Wikia is not accessible if you've made further modifications. Remove the custom ad blocker rule(s) and the page will load as expected.