Description
Edit
As a snack or dessert, serve this recipe topped with whipped cream.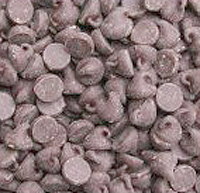 Ingredients
Edit
Directions
Edit
Put gelatin and cold water in a blender and let it stand for 5-6 minutes. Add boiling water and Sugar. Cover and blend on low speed for about 2 minutes or until gelatin is dissolved. Gradually add chocolate chips while blending. Blend until mixture is smooth. Pour mixture in a square dish or pan and refrigerate until firm. Cut into 1-inch squares or shapes (using cookie cutters) before serving.
Other Links
Edit
See also
Edit
Ad blocker interference detected!
Wikia is a free-to-use site that makes money from advertising. We have a modified experience for viewers using ad blockers

Wikia is not accessible if you've made further modifications. Remove the custom ad blocker rule(s) and the page will load as expected.