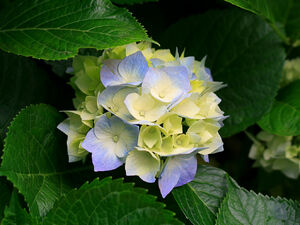 Prep Time: 20 mins
Cook Time: 10 mins
Yields: Serves : 4
Description
Edit
Ingredients
Edit
Chicken - 1/2 kg (boiled & shredded) Pineapple - 1 cup (diced) Spring Onions - 2 nos (sliced) Red Bell Pepper - 1 (deseeded & sliced) For the Dressing : Olive Oil - 2 tbsp Orange Juice - 4 tbsp Honey - 1 tsp Mint Leaves - 2 sprigs (chopped) Salt - 1/2 tsp Mustard Powder - 1/4 tsp Crushed Black Pepper - 1/4 tsp Thick Cream - 1/2 cup For the Garnish : Olives - 4 to 5 Oranges - 2
Directions
Edit
1. Peel oranges & remove pith & seeds from the segments. 2. Blend ingredients for dressing in a liquidizer or food processor. Add the remaining ingredients except the garnish. 3. Mix well & arrange the salad on a flat dish. 4. Garnish with olives & orange slices.
Ad blocker interference detected!
Wikia is a free-to-use site that makes money from advertising. We have a modified experience for viewers using ad blockers

Wikia is not accessible if you've made further modifications. Remove the custom ad blocker rule(s) and the page will load as expected.