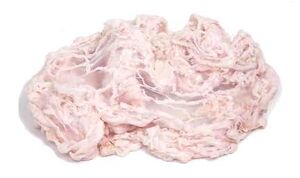 About Caul fat
Edit
Caul fat is the fatty membrane which surrounds internal organs of some animals, such as cows, sheep, and pigs, also known as the greater omentum. It is often used as a natural sausage casing and to encase faggots or pâté. Caul fat is also known as Lace Fat.
Ad blocker interference detected!
Wikia is a free-to-use site that makes money from advertising. We have a modified experience for viewers using ad blockers

Wikia is not accessible if you've made further modifications. Remove the custom ad blocker rule(s) and the page will load as expected.