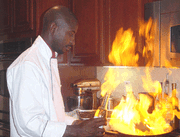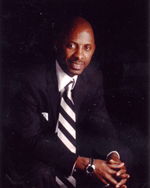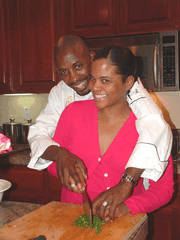 Chef Q's fascination with food began when he was about eight year's old, living in the South, cooking beside his Mother. His culinary curiosity was peaked from that time on. Most of his experience was benefited while he served in the U.S. military. On one hand, he was gaining a Degree in Criminal Justice, and on the other, he was receiving awards and diplomas in Culinary Arts and Hotel/Restaurant Management. As Bennett's travels introduced him to various parts of the world; he often would spend weeks and months in top restaurants sitting in the Executive Chef's back pocket, broadening his culinary skills. As his passion for the art of cooking grew, he soon transitioned his career to a Professional Chef.

After the military, Chef Q settled in California and refined his already advanced culinary skills and developed his own personal style which is grounded in Californian, French and Asian techniques. These techniques afforded him the privilege of working in some of the finest restaurants from the oceans of San Diego to the rivers of Sacramento. He has served a variety of guests ranging from some of our favorite TV Stars to one of our former Presidents of the United States.

Chef Q is also the Executive Director of the Space Of Grace Youth Academy where he teaches culinary and etiquette classes to the inner city youth of Sacramento, CA.

Now with over eleven years experience in culinary arts, he wants to take the enjoyment of cooking into your home, surrounded by family & friends; whether it's an intimate multi-course dinner, elaborate banquet or a special event. Whatever the occasion calls for, allow Chef Q to be your traveling Personal Chef!
External Links
Edit
See Also
Edit
Chef Q. Bennett's Cookbookwiki Category
Chef Profile: Chef Q. Bennett
Pages in category "Chef Q. Bennett"
This category contains only the following page.
Ad blocker interference detected!
Wikia is a free-to-use site that makes money from advertising. We have a modified experience for viewers using ad blockers

Wikia is not accessible if you've made further modifications. Remove the custom ad blocker rule(s) and the page will load as expected.