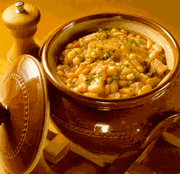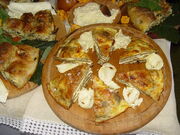 Because Bosnians prefer meals which contain meat, their cuisine is low on vegetarian dishes. The so called traditional vegetarian dishes such as beans or Grah are generally served with bacon or smoked meat. But if you want to avoid meat you can eat Sirnica that is actually cheese pie, Zelijanica spinach pie, Jabukovaca apple pie, Krompirusa patatoe pie...
Pages in category "Bosnian Vegetarian"
The following 4 pages are in this category, out of 4 total.
Ad blocker interference detected!
Wikia is a free-to-use site that makes money from advertising. We have a modified experience for viewers using ad blockers

Wikia is not accessible if you've made further modifications. Remove the custom ad blocker rule(s) and the page will load as expected.