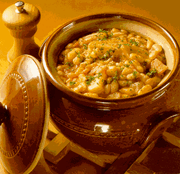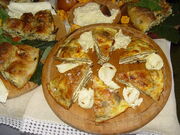 Because Bosnians prefer meals which contain meat, their cuisine is low on vegetarian dishes. The so called traditional vegetarian dishes such as beans or Grah are generally served with bacon or smoked meat. But if you want to avoid meat you can eat Sirnica that is actually cheese pie, Zelijanica spinach pie, Jabukovaca apple pie, Krompirusa patatoe pie...
Pages in category "Bosnian Vegetarian"
The following 4 pages are in this category, out of 4 total.