Are you going to have a dinner party? Maybe you just want to spice up your Wednesday night dinner routine? Serve a multiple course meal with these great appetizer recipes! Or...better yet...throw an appetizer party!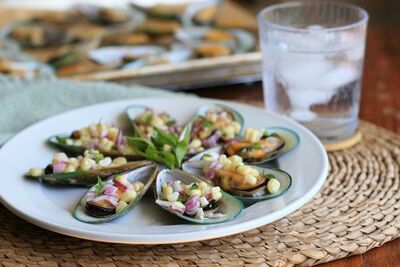 Make sure you check out the ....
....and more! 
Subcategories
This category has the following 20 subcategories, out of 20 total.
Pages in category "Appetizer Recipes"
The following 172 pages are in this category, out of 172 total.
A

B

C

D

F

G

H

J

K

L

L cont.

M

N

O

P

P cont.

Q

R

S

T

U

W

Y

Z
Ad blocker interference detected!
Wikia is a free-to-use site that makes money from advertising. We have a modified experience for viewers using ad blockers

Wikia is not accessible if you've made further modifications. Remove the custom ad blocker rule(s) and the page will load as expected.