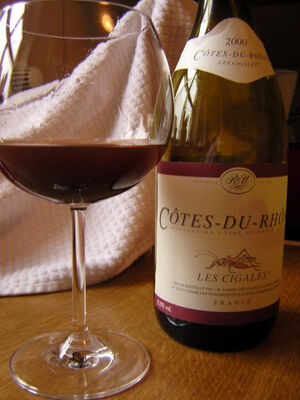 The generic Appellation given to red, white and rosé wines grown in an area covering 83,000 acres in France's Rhone Valley. The majority Of Rhone wines are red. Some of these are a deep ruby-black color, with full-bodied, concentrated flavors that benefit from at least 5 years' aging, while others are lighter and fruitier. The white Rhones are fruity and dry and can be quite heady; the roses can also be rather dry. Rhone wines are not made from one grape variety, but from a blend of from 2 to 13.
Ad blocker interference detected!
Wikia is a free-to-use site that makes money from advertising. We have a modified experience for viewers using ad blockers

Wikia is not accessible if you've made further modifications. Remove the custom ad blocker rule(s) and the page will load as expected.