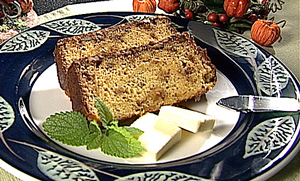 Butter brickle is a rich, golden brown, buttery hard candy used in baking. It is available in the baking section of most supermarkets.
"Butter Brickle" (with both words capitalized) is a type of ice cream introduced to the world by the Blackstone Hotel in Omaha, Nebraska in the 1920s. The flavoring and the candy bar were produced by the Sioux Falls, South Dakota company
Ad blocker interference detected!
Wikia is a free-to-use site that makes money from advertising. We have a modified experience for viewers using ad blockers

Wikia is not accessible if you've made further modifications. Remove the custom ad blocker rule(s) and the page will load as expected.