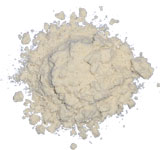 About Brown rice flour
Edit
Wikipedia Article About Brown rice flour on Wikipedia
Rice flour is of great importance in Southeast Asian cuisine. Also edible rice paper can be made from it. Most rice flour is made from white rice, thus is essentially a pure starch, but whole-grain brown rice flour is commercially available.
Ground from brown rice, has a slightly sweet flavor. It is used alone or combined with wheat flour in breads and batters.
Ad blocker interference detected!
Wikia is a free-to-use site that makes money from advertising. We have a modified experience for viewers using ad blockers

Wikia is not accessible if you've made further modifications. Remove the custom ad blocker rule(s) and the page will load as expected.