Description
Edit
Boiled Fish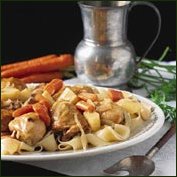 Ingredients
Edit
Directions
Edit
The fish fillets are cut into pieces, and placed in boiling water, to which the salt has been added. Turn the heat off after 3-5 minutes, but let the fish remain in the boiling water for about 10 minutes more. Arrange the fish pieces on a serving dish with green lettuce and potatoes around the fish pieces. Serve with melted butter or a fish sauce.
Other Links
Edit
See also
Edit
Ad blocker interference detected!
Wikia is a free-to-use site that makes money from advertising. We have a modified experience for viewers using ad blockers

Wikia is not accessible if you've made further modifications. Remove the custom ad blocker rule(s) and the page will load as expected.