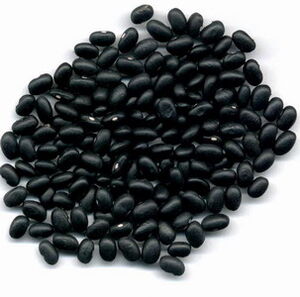 Name Variations
Edit
turtle bean
black turtle bean
turtle soup bean
Mexican black bean
Spanish black bean
frijole negro
dowsees
About Black bean
Edit
Wikipedia Article About Black bean on Wikipedia
Small, with a dark blue-purple color; also known as black turtle beans.
Black, or turtle, beans are an important staple in Latin American and Caribbean dishes, ranging from soups and chili to burritos and dips. Jet-black on the outside with a creamy flesh, black beans have a sweet and nutty flavor with a slightly mealy.
Ad blocker interference detected!
Wikia is a free-to-use site that makes money from advertising. We have a modified experience for viewers using ad blockers

Wikia is not accessible if you've made further modifications. Remove the custom ad blocker rule(s) and the page will load as expected.