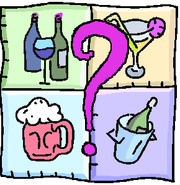 Description
Edit
The key stone-cold ingredients for this beverage are the cherries, water, and sugar. This ice-cold Barbadian beverage is great with other fruits for garnishing and delivers a rich, icy aroma that it relishes. Apple juice sometimes works for this too.
Ingredients
Edit
3 lbs. cherries
4 oz. water
sugar, white or brown only, to taste
3 tablespoons apple juice, optional
Directions
Edit
Squeeze out the seeds from the cherries, which should give about 2 pints of pulp and juice.
Add the water and apple juice (if desired), sweeten to taste, and freeze. Serve cold with other fruits but pour or scoop the contents into a beer mug or a highball glass with ice cubes.
Nutritional Information
Edit
Servings: 3 cups or 6 glasses
Ad blocker interference detected!
Wikia is a free-to-use site that makes money from advertising. We have a modified experience for viewers using ad blockers

Wikia is not accessible if you've made further modifications. Remove the custom ad blocker rule(s) and the page will load as expected.