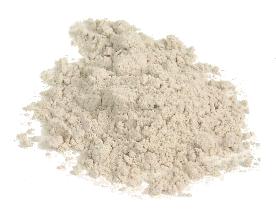 About Bajri flour
Edit
Wikipedia Article About Bajri flour on Wikipedia
Finger millet (Eleusine coracana), also known as African millet or Ragi (Kannada: ರಾಗಿ, Marathi: नाचणी), is an annual plant widely grown as a cereal in the arid areas of Africa and Asia. Finger millet is originally native in Africa and was introduced into India approximately 4000 years ago. It is very adaptable to higher elevations and is grown in the Himalaya up to 2300 metres altitude.
Poor farmers in India and Pakistan use this millet flour to make bread and griddle cakes. It's gluten-free.
Substitutes: sorghum flour
Ad blocker interference detected!
Wikia is a free-to-use site that makes money from advertising. We have a modified experience for viewers using ad blockers

Wikia is not accessible if you've made further modifications. Remove the custom ad blocker rule(s) and the page will load as expected.