Description
Edit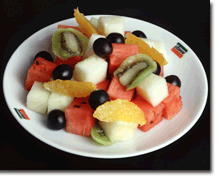 This recipe is for 4 serves.
Ingredients
Edit
Directions
Edit
Using a sharp stainless-steel knife, trim off the artichoke stems and slice 1 inch off the top.
Rub the cuts with the lemon half.
Place the artichokes, stem side down, in a large nonreactive pot and cover with water.
Bring to a boil, reduce the heat, and boil gently uncovered until tender, 35 to 45 minutes.
To test doneness, pull a leaf out; if it comes out easily without resistance, the artichoke is done.
Drain the artichokes upside down in a colander or on a rack.
When cool enough to handle, discard all the green leaves, scraping off and saving all the edible parts in a small bowl.
Scoop out the fuzzy choke with a small spoon.
Trim the bottom to a nice round shape.
Add the mayonnaise and black pepper; toss gently with a fork.
Adjust the seasoning.
Arrange the lettuce on a serving platter.
Ad blocker interference detected!
Wikia is a free-to-use site that makes money from advertising. We have a modified experience for viewers using ad blockers

Wikia is not accessible if you've made further modifications. Remove the custom ad blocker rule(s) and the page will load as expected.