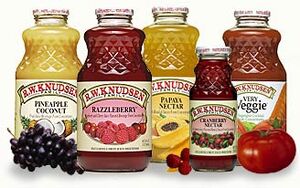 Name Variations
Edit
About apricot nectar
Edit
Apricot has about as much vitamin C in its fruit if it is gathered ripe or quite hard. On the other hand the carotene builds up to a high level during the final ripening period so that the fully tree ripened apricot has more than 200% extra. Select well coloured, tender fruits that are neither greenish nor tending to shrivel.
Ad blocker interference detected!
Wikia is a free-to-use site that makes money from advertising. We have a modified experience for viewers using ad blockers

Wikia is not accessible if you've made further modifications. Remove the custom ad blocker rule(s) and the page will load as expected.